Calee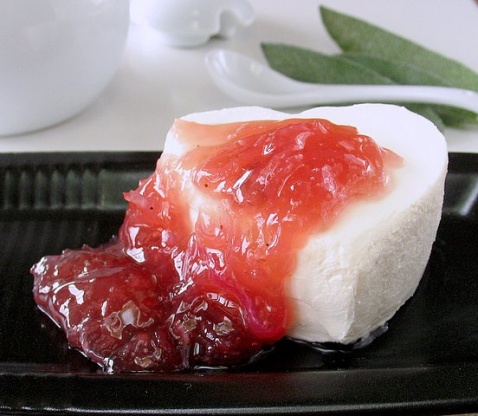 I received a Blue Ribbon for this recipe in 1997 at the Fresno County Fair. This goes very well, with ham. I also like to use it as a base for salad dressings! This recipe also uses 1 pkg of low sugar pectin (powdered type).

Very nice jam..flavorful. Imade this for gifts this holiday and also served it over brie with appetizers. It was a big hit - especially with one of my Brit friends who felt it was like a chutney. She couldn't get enough of it. Next round I may chop the onions a bit more as I only thinly sliced and thought they were a little "stringy" for my personal preference. I loved the spices - flavor is terrific. I used red wine vinegar based on the otehr reviewer's post. Thank you for a fabuous recipe!
Place onions, apple juice, vinegar and spices in a pot. Mix 1/4 cup sugar with 1 pkg of low sugar pectin. Put pectin mixture in pot with onions. Add oleo, bring to a full boil. Stir constantly. Add rest of sugars, boil exactly 5 minutes.
Ladle into prepared jars.
Process 5 minutes in boiling water canner, making sure all have sealed properly.