lazyme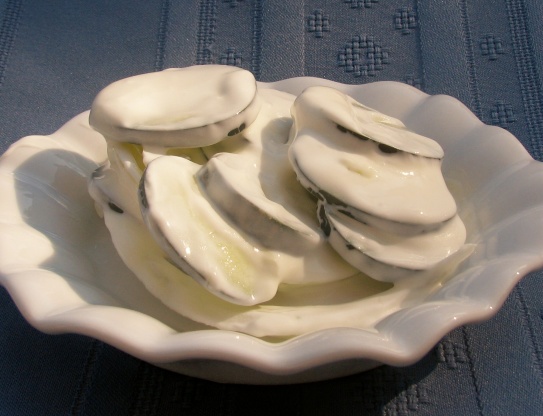 One of my favorites especially for a picnic. This recipe has always been around growing up.
Top Review by Jan S.
Excellent with our BBQ! I seeded the cuke and cut into bite-sized chunks, and chopped the onion instead of slicing. Apple cider vinegar gave it plenty of twang, plus some fresh dill FTW. If your onion is a bit strong, put it in a colander and pour boiling water over it.
In a bowl, combine oil, vinegar, sugar, water, sour cream and salt.
Add cucumber and onion. Toss to coat.
Refrigerate several hours or overnight.