ImPat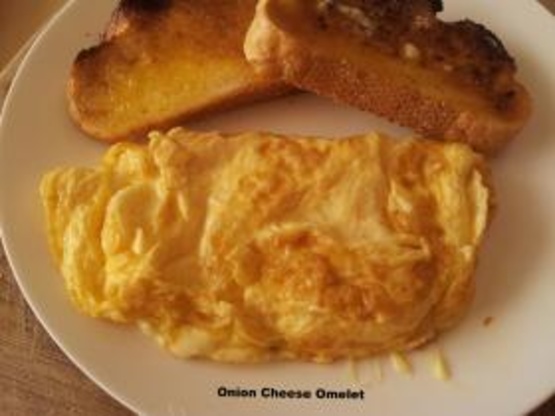 Super simple recipe and to me, an improvement on a basic cheese omelet. I adjusted the ingredients using more onion and less seasoning. Thanks for posting the recipe.
Combine eggs, salt substitute, and minced onion.
Heat olive oil in a medium skillet over medium heat.
Add egg mixture and tilt pan to distribute evenly in pan.
Cook over medium heat until set.
Sprinkle cheese over half of cooked egg; fold other half of egg over cheese.