Nimz1466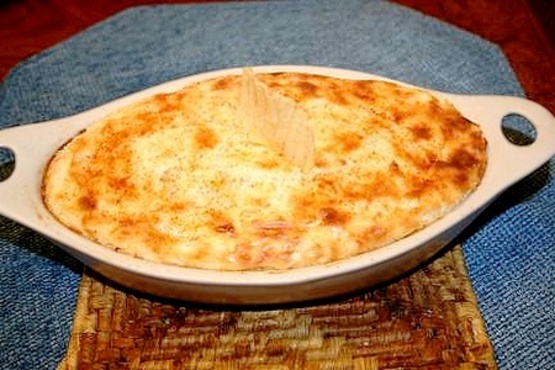 I had this at a New Year's party and it was so good I had to get the recipe to share here. Can easily be divided into smaller amounts, frozen and re-heated in the oven or microwave. Fresh chopped onion can be substituted for the frozen and it is also good with chopped artichoke hearts added. Serve with crackers or melba toast.

This dip was great! I had a bag of frozen onions, but decided to use fresh at the last minute. It was certainly very good that way and very easy to make. I'll definitely be making this one again. Thanks!
Preheat oven to 400 degrees F.
Drain and squeeze onions dry.
Mix all ingredients together and place in an oven proof baking dish.
Bake uncovered for 30 minutes or until bubbly and lightly browned.