Onion Cheese Bread (Bread Making Machine)
twissis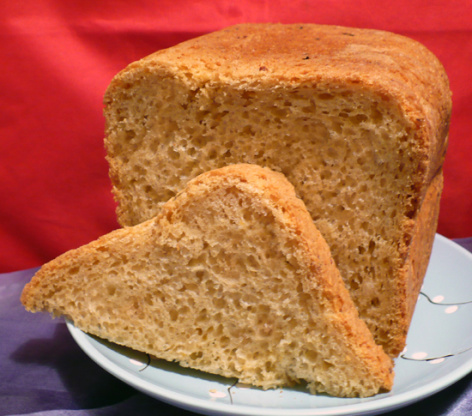 This is adapted from a recipe that came with my Toastmaster Breadmaker. It was for onion bread, I added the cheese. The bread is a light brown color because of the onion soup mix. This makes a 1 1/2 lb loaf.

Just made for DH, used fine shredded cheddar. He loves it!!
236.59

ml water (80 degrees f)

29.58

ml oil

29.58

ml dry onion soup mix

14.79

ml sugar

709.77

ml bread flour

11.09

ml dry yeast (I use a 1/4oz envelope)

236.59

ml shredded cheese (I used parmesan)
add first 5 ingredients into the bread maker in order.
Use a spoon to level out the flour, then sprinle yeast on top of flour.
Set machine to Basic setting.
When the "add in" beeper beeps, add in cheese.
Let it bake and enjoy!