Nankie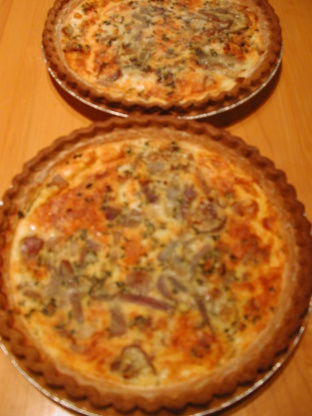 This is a nice, simple, tasty dish that I have been bringing to potlucks for twenty-five years! I often make several at one time, and freeze the extras.

One of my favorite dishes ever. I add 2 medium zucchini's and use 4 eggs instead of 3. Occasionally I reduce the milk just a tiny bit as well. <br/>Absolutely fantastic. Thanks so much for sharing!
Saute onions in butter.
Beat eggs & add milk, salt, pepper, basil and onions.
Divide cheese in half, and spread evenly in bottom of each piecrust.
Pour milk mixture over cheese in both pies.
Bake at 400 degrees for 35-40 minutes.
Allow to set 5 minutes before serving.