Onion, Bacon, Mushroom Quiche
Prep 20 mins
Cook 40 mins

This recipe is a crust-less, fluffy, flavorful Quiche. Submitted to www.recipezaar.com on November 1, 2009 Amount of cheese is a personal choice, I use 1 cup and a pastry crust can be used as well.
Directions
Preheat oven to 400° F degrees.
Melt the butter in a heavy nonstick skillet over medium high heat.
Saute onions and mushrooms for 5 minutes, or until tender, remove from heat and allow to cool slightly.
Wisk the eggs, milk and nutmeg in another bowl. Add cheese and stir to combine.
Spray a deep dish pie pan with non-stick spray and pour egg and cheese mixture into dish and add diced bacon, onion and mushrooms.
Bake for 25-35 minutes or until center is set.
Most Helpful
Very tasty quiche, full of flavor for so few ingredients! I don't care for raw onions so I'm glad these were sauteed first before adding to the egg mixture. I made half of the recipe but used the whole can of mushrooms. I'm glad you shared the recipe! Made in memory of PapaD, June 2012

I made this exactly as posted, and the result was a delicious, fluffy crustless quiche! The only thing I did differently is to mix everything together before pouring into the prepared pie plate. It cooked up in 25 minutes and made a delicious meal with salad. I added only 1 cup of cheese as per Papa D's suggestion. Made in memory of Papa D.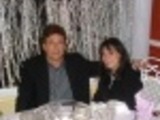 This was a nice quiche recipe. I halved the recipe for 2 servings and prepared it in my tapas skillet. Simple and good. Made in memory of Papa D.