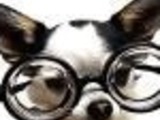 From Chef Gerald Hirigoyen of Piperade and Bocadillos Restaurants, San Francisco, CA. The Chef serves this with Roasted Lamb Loin With Garlic and Thyme, the recipe for which is posted separately.
Directions
Warm the olive oil in a large sauté pan over high heat.
Add the onions, bell peppers, and garlic.
Sauté until they are soft and golden, about 10 minutes.
Cover and reduce the heat to medium.
Cook, stirring occasionally, until very soft, about 45 minutes.
Drain and season with salt and pepper to taste.
Most Helpful
Very good and easy to make. This would be even better using a Vidalia, so I can't wait to make this again this spring and summer. It was a lot of olive oil for something you are going to drain anyways. I used just 1 cup and it worked out fine. Made and Reviewed for Every Day Holiday tag - Thanks! :)

Kate another winner for us! This smells wonderful and tastes even better. Do use red peppers and not substitute green. I used 2 large onions and had a bit of trouble slicing the garlic thin so used 5 tablespoons of minced from a jar. Thank you for posting hon and have a very Happy New Year!

This is unbelievably good!!!!! Thanks Kate!!!