Prep 10 mins
Cook 1 hr 30 mins

My husband found this recipe in Men's Health magazine, and it's one of his favourite staple dishes, plus he knows that it's not so bad for him either.
Directions
Saute the onion, pepper and garlic in a little olive oil over medium heat. Add the turkey and break up with a wooden spoon,cook until turkey turns white.
Stir in the tomatoes, tomato sauce and the remainder of the ingredients. Bring to a boil then cover and cook on a low heat for 1-1 1/2 hours.
Serve with rice and top with sour cream and cheese if desired.
Reviews
Most Helpful
Very good I will make it again I will admit I added sausage to it as well

5 stars for ease of preparation and wonderful flavor. It's healthy, too! What is not to love?! I'm tucking this into my best-of-the-best file. It will be perfect for my work lunches all week long. I'm already looking forward to lunch! P.S. I used 1 1/4 lb of ground turkey and thought it was perfect. Also, I did add some salt while cooking..probably about 2 t for the large pot of chili.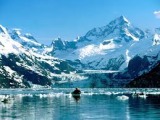 "Ono" -- which means delicious in Hawaiian!! I only used 1 small can of tomato sauce and 1 15 oz. can diced tomatoes since we don't like too much tomatoey things. It was o-so-good! Leftovers will be eaten for hubby's lunch next week and I'll be making this one again. Made for Rookie Tag Game 2013.