One-Pan Potatoes and Pepper Steak
Prep 10 mins
Cook 20 mins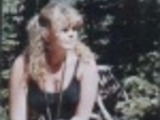 I found this recipe a long time ago in a magazine in a laundry mat and tore it out. The page is so old and creased and faded that I can't hardly read it anymore. It is a delicious and easy one pan meal for a fast dinner.
Directions
Partially cook potatoes in water, or microwave them.
While potatoes are cooking, mix together the garlic powder and pepper.
Toss beef with the garlic mixture.
Heat oil in a large skillet over high heat.
Add beef and stir fry for 3 minutes.
Remove beef and add bell pepper to the pan.
Stir fry for 3 minutes.
Add partially cooked potatoes and saute 5 minutes.
Add beef and fry until heated through and meat is at desired doneness.
Season with salt.
Most Helpful
I think this was good. The taste was great,easy to make and I did not change nothing. Hope you enjoy this as much as we did.
We enjoyed this dish. We also like having the whole meal in one pan. Very good taste! Thanks!
Pretty good dish. It was just a little on the bland side so I added some garlic salt and onions. Over all is was very good and I will be making it again.