One Pan Meat and Potatoes Meal
Prep 15 mins
Cook 20 mins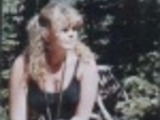 This is a cheap and easy meal to make when you only have a couple potatoes and a pound of ground beef to work with. Serve up with a veggie and dinner is done.
Directions
Mix together all of the ingredients except soup and milk.
Flatten into 6 patties.
Fry in a bit of oil until outside is browned.
Mix together the 2 cans of soup with one of the cans of milk.
Pour soup over meat and potato patties.
Simmer until meat is cooked through.
For a different flavor, add 1/4 shredded or finely chopped bell pepper.
Most Helpful
This is the result of the "Let's Cook Karen" thread! Being very low on funds, I thought this was the perfect recipe to review, and believe me it didn't dissapoint! It's pure comfort food on a very limited budget! I wouldn't change a thing Karen! The soup and hamburger and gravy stands in for a meal that says "homemade." Thanks for posting!

I did not change anything about this recipe. Hubby gave it a 5 Star Plus Plus...we are simple eaters and this is the best it gets. Make sure and take the time to simmer it. The patties hold together and have a good taste. Thank You
Wow! Solid comfort food. I added Lipton's onion soup mix to the ground turkey, and thinly sliced onion in the simmering stage. Good work, Karen.