Annacia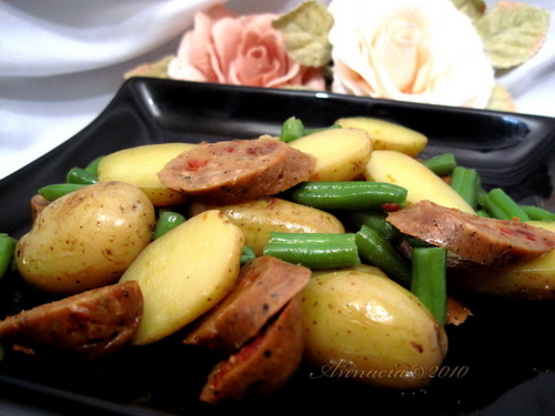 The juices from the kielbasa give the potatoes and green beans a flavor everyone loves. Frozen green beans can be substituted for fresh if need be but fresh are best.

Very good and very easy! I actually let me 8 yr old make this, as she asked me if she could make supper. Very flavorful. I did add onions and mushrooms to the mix.
Place kielbasa in a frying pan with a lid.
Cut potatoes into halves or quarters, depending on size.
Place potatoes in center of kielbasa.
Place green beans on top of potatoes.
Cover and cook for about 15 to 20 minutes.