flower7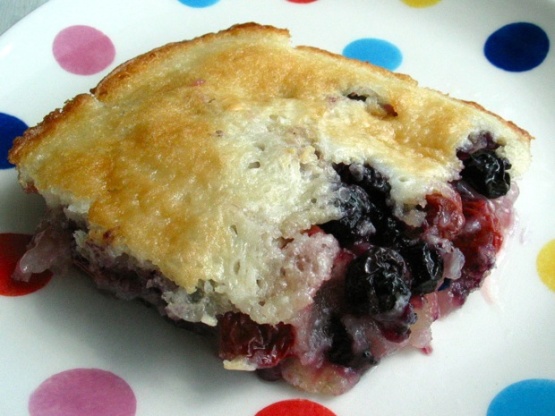 Delicious and simple. My mom gave me this recipe. I chose to make it with canned peaches. You can use the fruit of your choice, either canned or fresh. Serve it by itself or along with a scoop of vanilla ice cream.

I made this with canned peaches and it was really good. Served it with whipped cream.
Melt butter in a shallow baking dish. I used a 9x12 Pyrex dish.
Mix flour, sugar, and milk in a separate bowl.
Pour this mixture over melted butter. Do Not Stir.
Spoon fruit of your choice, either fresh or canned, over batter. Again do not stir. (If using canned fruit, be sure to drain syrup).
Bake cobbler at 350 degree pre-heated oven for 30-45 minutes or until crust rises to the top and is lightly browned and liquid is bubbly.