One Bowl Hummingbird Cake
Boomette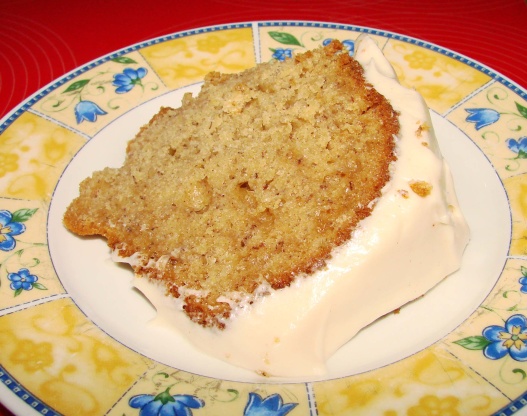 Adapted from a 2001 edition of Better Homes and Gardens

I followed the recipe and timing to the letter and it turned out light, fluffy and so delicious. I only discovered hummingbird cake very recently and it is my favourite cake now. I am from New Zealand so it wasn't a cake I came across readily, but I'm so glad to have found a one-bowl recipe that was so easy to make; especially as I'm not the best baker in the world. Didn't make any icing but everyone enjoyed it. The batter did appear a little greasy but the end product was just wonderful. I am definitely making this again but I'll probably add chopped walnuts for texture and put some cream cheese frosting on top.
Preheat oven to 160 degrees.
Combine first 6 ingredients in bowl.
Stir in eggs and oil.
Add crushed pineapple with its juice and bananas.
Pour into 2 buttered and floured 20cm cake tins.
Bake for 40 minutes or until cooked.
Cool in tins for 10 mins the cool on rack.
Frost and fill if desired - cream cheese frosting works well here.