One-Bowl Creamy Potato Casserole
Parsley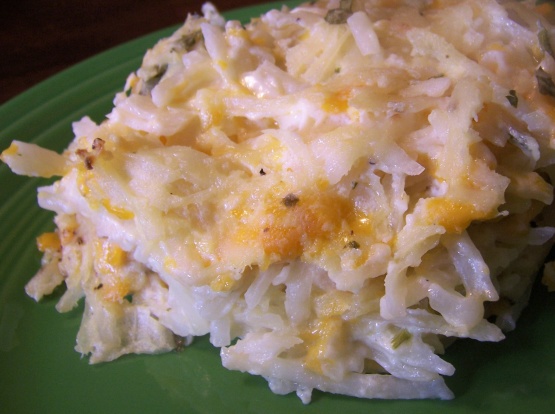 I make this often as a side dish for my family it's an easy one-bowl dish that is big on flavor!

Carb heaven! I made one substitution and 2 additions. Substituted cilantro for parslay (added a nice flavor). In the last 10 minutes I threw bacon bits and a handful of cheddar cheese on top. YUM, Yum, yum. I'm bloated and blissed......5 stars!
Set oven to 350 degrees F.
Butter a 2-quart baking dish.
In a large bowl, combine all ingredients except the Parmesan cheese until well blended.
Transfer to prepared baking dish then sprinkle with Parmesan cheese.
Bake uncovered for 1 hour.