JustJanS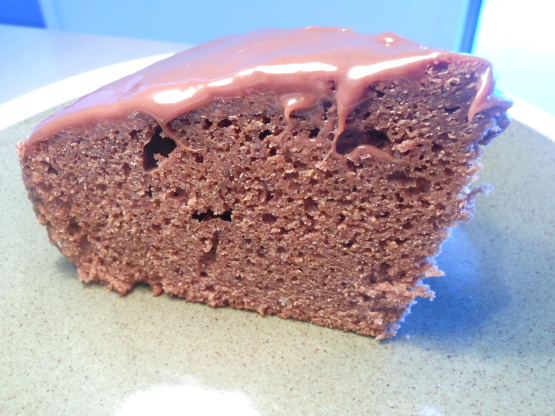 This is an oldie but a goodie from Super Foods Ideas magazine that I have adapted a little.

We loved this super simple cake Kate. I didn't have any bi carb soda, but that didn't seem to matter, used vanilla paste and finished with a chocolate ganache. I baked at 160c fan forced for 40 minutes would consider reducing that by a few minutes next time.
Heat butter,sugar and milk in saucepan till melted.
Stir to combine and remove from heat.
Sift flour,cocoa and soda together into saucepan.
Stir in almond meal, eggs and essence.
Pour into greased and lined 20 cm round cake tin.
Bake at 180 degrees celsius for 40 - 50 minutes.
Cool in tin and the turn onto rack.
Ice with your favourite frosting or ganache.