Redsie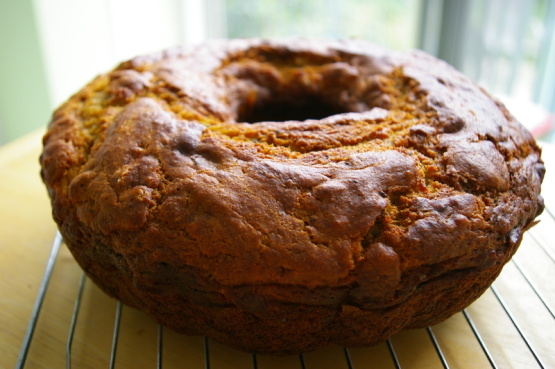 this is like a pound cake, only with chocolate cookie bits thru it. Rec'd this from my sister in 1991.

Top Review by Redsie
This cake was moist and tasty and loved the fact that it was done all in one bowl!!! Was lazy and used 3-100 calorie packs of Oreos that I crushed right in the packs!! ;) Used half low-fat sour cream and half low-fat yogourt. Brought it to the office and it was gone fast fast fast!! Thanks andy! :)
Preheat oven 350 Degrees.
Beat butter and eggs until fluffy.
Add vanilla and sugar.
Again beat well.
Beat in sour cream.
Blend in well.
Sprinkle the soda, and powder, over, then add in the flour.
Mix well.
Fold in the crushed coarsely chocolate wafers Fold in the cinnamon.
Pour into a greased tube pan.
Bake 50 minutes, at 350 degrees.