Omeleta Horiatiki (Greek Omelet)
diner524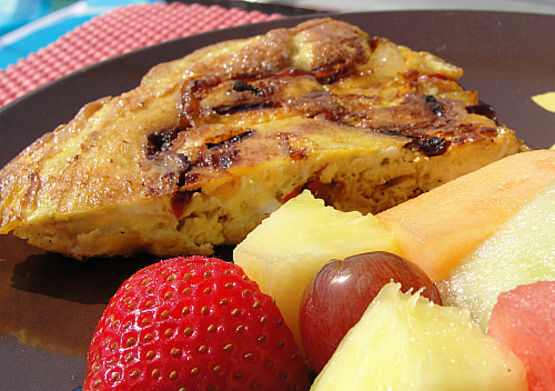 Flavorful omelets with a colorful mix of red peppers, black olives, onions and feta cheese

Made this for two, very easy for a weekend morning breakfast. Added thyme, oregano and paprika. Thanks for posting. Made for ZWT 6.
Heat 3-4 tablespoons of oil in a frying pan and saute the onions for 5 minutes.
Add the olives, red peppers and feta cheese to the onions and cook gently for a further 5 minutes.
Beat 3 eggs in a bowl then add 2 tablespoons of the onion, olive, cheese mixture.
Heat 2 tablespoons of oil in another frying pan and pour in the omelet mixture.
Fry the omelet on both sides then repeat the process until all omelets are done.
Serve hot.