Lvs2Cook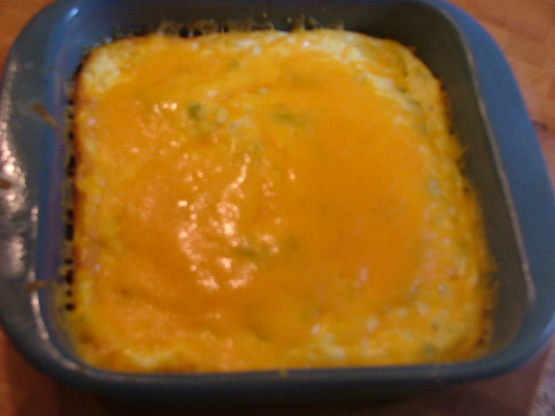 Easy and my family likes it.
I cut the recipe by half and added crumbled sausage. I was told this is the best breakfast I've ever made.
Preheat oven to 325°. In a large mixing bowl, beat the eggs, sour cream, milk, and salt and pepper.
Fold in the green onions.
Pour mixture into a greased 13x9 inch baking dish.
Bake for 45-55 minutes or until eggs are set.
Immediately sprinkle cheese over the top.
Let set a few minutes then cut into squares and serve.