Bergy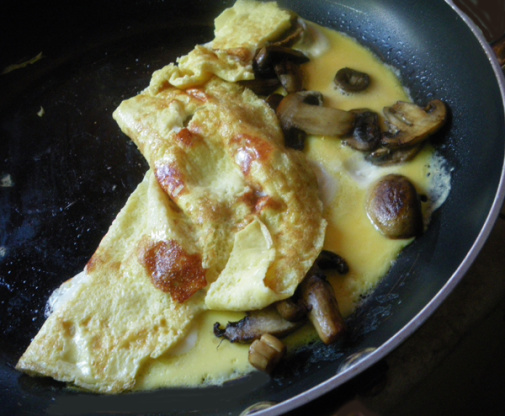 Try this--you won't be disappointed!

So I actually used the technique described in Recipe 171221, and rather than sprinkling the omelet with cheese as it cooked, filled it (after it was finished) with dollops of ricotta and sauteed veggies... then folded it and slid it onto the plate. But from this recipe, I borrowed the use of chicken broth, and it was amazing! I think the omelets were more tender than when I've used milk, and that delicious broth (homemade of course) added great flavor. Thank you for the wonderful idea!
Heat the pan with cooking spray.
Beat eggs, garlic salt and chicken broth together and pour in hot pan.
Sprinkle cheese on top.
Make sure both sides of omelet are cooked.
Serve. Add more cheese if desired.