Oma's Laundry Stain Remover
gailanng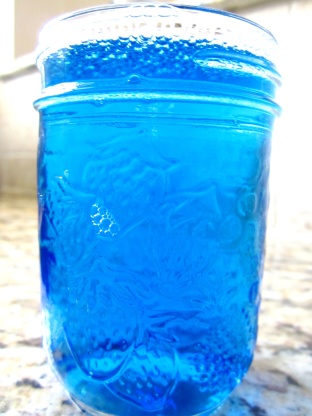 This is straight out of the laundry room of DH's grandmother; it works too! I've also entered this under the "kid friendly" category because there was no "parent friendly" category to choose from! This spray concoction has been a godsend when getting stains out of my toddlers clothes.

It got "blue moon" ice cream out of a lemon colored tee that I thought for sure was trash. Definitely a keeper!!
wisk laundry detergent
ammonia
Pour into spray bottle: 1/3 Wisk, 1/3 ammonia& 1/3 water; replace nozzle and shake/shake upon using.
Spray directly onto stained clothes; sit to soak in or just apply prior to washing.
DO NOT USE IF ADDING BLEACH TO LOAD OF WASH; toxic fatal fumes if mixing bleach and ammonia.