Olive's Chicken and Dumplings
-Mary-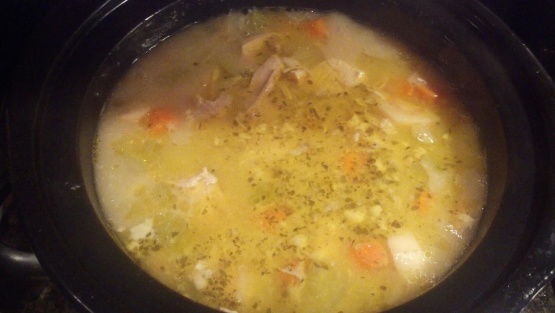 Recipe and photo courtesy of Olive Miller, wife of Marcus Vucinovich
Season the chicken with salt, pepper, and poultry seasoning.
Cover with veggies and blend the soup and chicken broth and pour over mixture.
Cook in slow cooker on high for 3 1/2 hours.
Then shred the chicken and remove bones.
Add back to the slow cooker for about an hour.
For the Dumplings:.
Mix all dumpling ingredients together.
Drop 1/4 cupfuls into the soup leaving some space between.
Cover and cook on high for 30-35 more minutes.