Olive, Parmesan, and Rosemary Muffins
twissis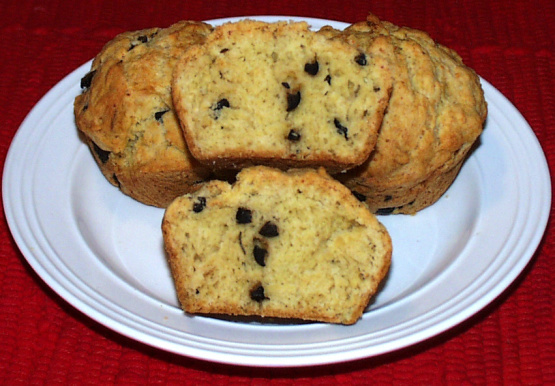 mmmm.. Can't you just smell and taste them. Delicious!

For me, these were ok to eat, but not anything I would make again. The flavor combination doesn't really make the best use of any of the key ingredients (olives, parmesan, or rosemary). The batter is very heavy. I had to form them into the tins as they were too thick to spoon, so if I were to make these again I would just shape them like biscuits.
Preheat the oven to 425°F
Brush a 12-cup standard muffin pan with melted butter or oil.
Sift the flours and salt into a large bowl. Stir in the olives, parmesan and rosemary.
Make a well in the center.
Whisk eggs and milk together.
Pour the dry ingredients into the well along with the butter.
Stir with a metal spoon until just combined. Do not overmix, the mixture should be lumpy.
Spoon the mixture into the muffin pan, filling each cup about 3/4 full.
Bake for 20 minutes, or until a skewer comes out clean when inserted into the center of a muffin.
Cool the muffins in the pan for 5 minutes before lifting out onto a wire rack.