Olive Oil & Nut Fruitcake
Mme M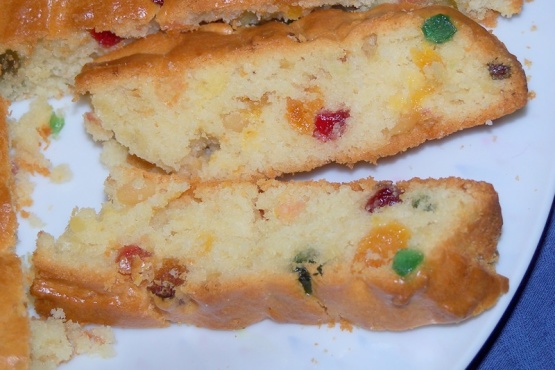 I found this in a cake book I bought a few years ago. The pine nuts give this cake a different flavour.
Grease a 7 in cake pan with a bit of butter and line with parchment paper.
Sift the flour into a large bowl and stir in the superfine sugar.
Make a well in the center of the dry ingredients and pour in the orange juice and milk. Stir mixture with a wooden spoon, beating in the flour and sugar.
Pour in the olive oil and stir until well mixed.
Stir in the dried fruit and the pine nuts and spoon into the prepared pan.
Bake in a preheated oven at 350°F for about 45 minutes until firm to the touch and golden.
Leave cake to cool before transferring to a wire rack.
Serve warm or cold.