Olive Oil, Garlic, and Crushed Red Pepper Pasta Sauce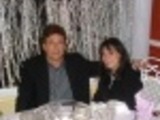 A staple in an Italian household, this is thrown together easily from ingredients always on hand. Makes a simple pasta dinner along with a salad or a nice side dish. Just toss with one pound of cooked pasta (I like it with spaghetti).
Directions
Heat the oil in a large saucepan over medium heat. Add the garlic and cook, stirring, for 30 seconds, making sure it doesn't brown. Add the pasta water, red pepper, salt, and parsley and bring to a boil. Toss with cooked pasta.
Most Helpful
Great dish! I loved the garlic and red pepper combo, that it was so fast and easy to put together and with ingredients always on hand. Had it with marinated mushrooms and garlic bread, so it was garlic all the way. It's a keeper for me.

Very nice sauce, and it was a great change from red sauce. I used 1/4 cup dried parsley flakes (what I had on hand), 1 Tablespoon minced garlic from the jar, and a whole teaspoon of red pepper flakes. I used cheese tortellini, and I had some leftover chicken and some leftover veggies from Recipe #3402, so I cut them up and tossed those in too. I served this with a green salad and Parmesan cheese on top. I will definitely make this again!

This was wonderful and so easy to put together, it's hard to believe with all the great flavor! I used penne pasta, as that is what I had on hand. I always have these ingredients on hand and it will make a lovely side dish, as well as a main dish. I added a bit of parmesan at the end. I enjoyed the ease of preparation. Thanks for sharing, JackieOhNo.