Olive Garden Strawberry Fresco .... Yummo!
alligirl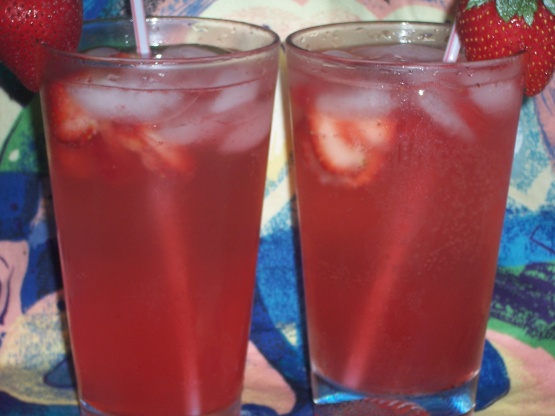 I had one of these at Olive Garden before attending the Billy Joel / Elton John concert (WOOt!) and think it is a wonderful summer drink! I found this posted on another website with the comment " I am a bartender at the Olive Garden". Don't know if that is true, but hopefully it tastes as dynomite as the original! I actually prefer club soda instead of the Sprite...and add a bit more than it calls for.
Mix with ice and shake, add sliced strawberries, top with 1 oz of sprite.
Pour into a tall glass.