Olive Garden Garlic Alfredo Sauce
mrbinks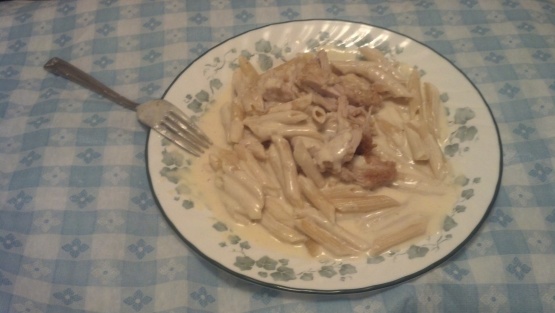 This recipe is posted by request and was found on the net-no name attached.

Next time, I would add more cream cheese, as the sauce was a little too thin. Otherwise, very good and easy to make. Added grilled chicken strips to the pasta, then slathered on this yummy sauce.
In a medium to large saucepan melt the butter over medium heat.
Add the cream cheese and whisk to smooth and melted.
Whisk in the heavy cream.
Season with the garlic powder, salt and pepper.
Bring to a good simmer and whisk frequently until sauce thickens, around 25 minutes.
Remove from heat and stir in cheese.
Taste and adjust seasoning's.