3 Reviews
I expected a surprisingly strong flavour, but (surprisingly!) the dish is gentle in flavour! My stars still mean this is an excellent recipe. I used a whole small chicken, which I cut up (we are 2 people now). I think this dish will lose flavour if boneless, skinless chicken breasts are used. And after having read in a good book just how healthy natural fats like chicken, duck, goose and pork fat actually are (did you know: full of mono-unsaturated and polyunsatured fats!!?), count me out when it comes to the skinless chick breasts!! I did reduce this sauce, but I wonder whether making a little mixture of cornstarch and water/wine/broth might not be good idea. The sauce was still very thin. I adore the combo of lemon, olives and honey. I didn't use water in this recipe: I had some very good rose wine left, and used that instead. I made brown basmati rice to soak up the sauce, plus very ordinary steamed green beans and carrots, as side dishes. (Plus the salad which my husband feels he must have as a starter before dinner! LOL!) A very, very pleasant chicken dish!! Thanks! June 11, 2009: Full marks!! I made this again tonight, and the recipe was perfect. I used the ingredients as given, and this time the sauce thickened beautifully. I wonder if I inadvertently left out something when I did it the first time. The sauce tastes heavenly. May I add that the butter and honey are musts!! Thanks, Amanda, this is a winner.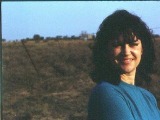 i really loved this. I agree that omitting the honey would be a mistake, it balances the saltiness of the olives perfectly. Will make again and again.

Yummy! I used boneless chicken breasts instead of pieces and it was just so delicious. I like the fact that it was a nice light flavour. I also used green olives instead of black and I cut up the lemon into small pieces instead. I will definitely be making this again. Thanks Amanda!

Olive and Lemon Chicken