lazyme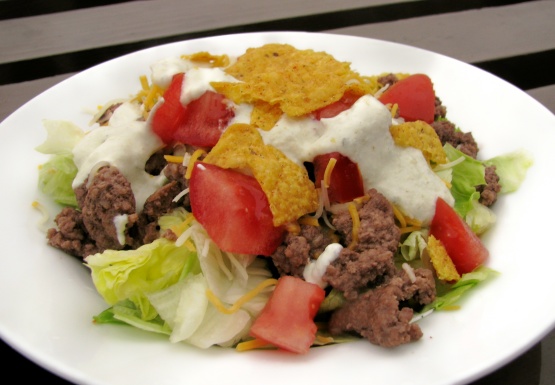 From a little cookbook from Decatur Senior Citizens. Everyone loves Taco Salad in Texas.
Brown ground beef, drain.
Chop or shred lettuce and tomatoes.
Without opening bag, squeeze the chips until they have crumbled into bite-size pieces.
Mix taco sauce and sour cream. (or Catalina dressing can be used) and combine all ingredients.
Stir well to mix.
Serve at room temperature.