Bev I Am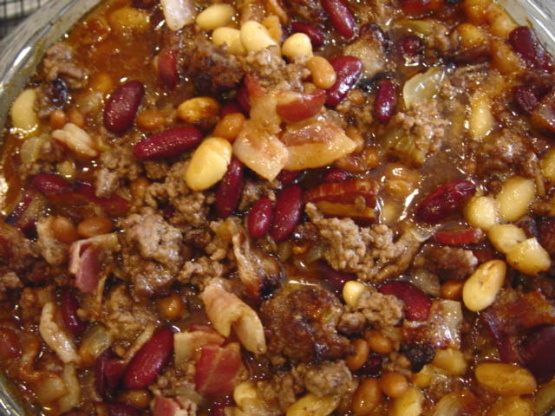 If you're looking for something rib-stickin', hearty, and comforting--this is it. I got this recipe from my friend Barb, when she made it for a potluck. It's definitely an all-in-one meal.
Brown bacon, ground beef and chopped onion till beef is no longer pink. Drain well.
Preheat oven to 350°.
Mix sugars, ketchup, BBQ sauce, molasses, dry mustard, garlic powder and salt and pepper. Drain all beans, and add to mixture. Pour into greased casserole dish and bake for 1 hour.
Serve with crusty bread.