Old World Style Italian Turkey Meatballs
Tim S.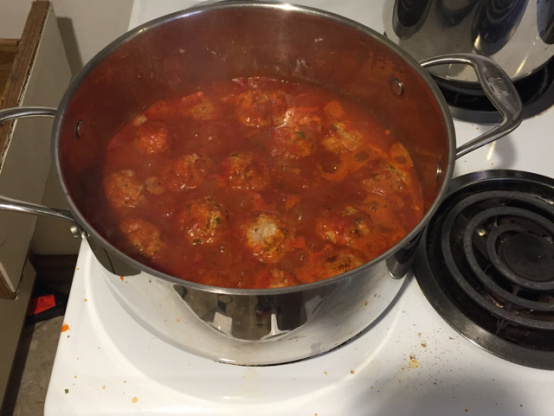 These are soft,flavorful cheesy meatballs.

These are excellent! I'm not a big fan of ground turkey, but I wanted to give these a try. I doubled the recipe and I used milk instead of water. I baked them in the oven at 350 for 25 minutes and they turned out perfectly. I made meatball sandwiches the first night, and then spaghetti with meatballs the second night with marinara sauce. These were a big hit. I will be making these again! Thanks for the great recipe!
Mix everything together, and form into golf ball size meatballs, or smaller if thats to your liking. Slowly drop meatballs into my old world Italian spaghetti sauce recipe #139406 when it reaches a slow simmer (about 1/2 hour into cooking time) Be sure to stir slowly and often so meatballs don't stick and crumble in the pot.