Old Style Sunday Meatballs
Nasseh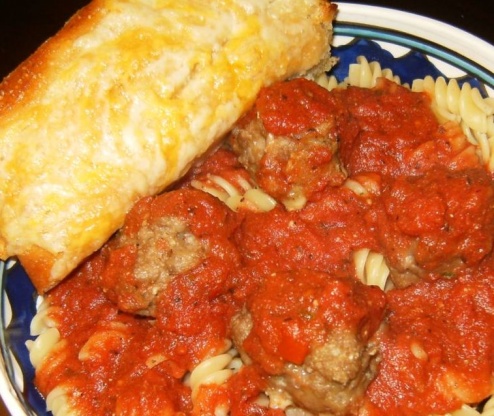 Another old time favorite. I don't measure so these are approximate. Adjust to taste. The only things I measure are the cheese and breadcrumbs. Try with my marinara sauce.

In a large mixing bowl, mix all ingredients except cheese and breadcrumbs (this is best done with clean hands!).
Once mixed, add cheese and breadcrumbs, mix until even.
Coat a roasting pan or high sided pan with extra virgin olive oil.
Roll meat mixture into balls about the size of a golfball and line oiled pan with them.
Bake at 350 degrees for about 20 minutes or until done.