Old South Green Beans and Potatoes
An old southern recipe from Mississippi for green beans and potatoes. You can delete the bacon or ham hock and they still taste good. Green beans adds a special taste to potatoes and I love it.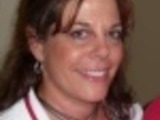 Top Review by Kmac
OMGsh ... this was SO good. My hubby is a mid-westerner and always talks about beans and potatoes. I saw some recipes that had ham and/or sausage, so I threw in a cut up Smoked Sausage and 1/2 water, 1/2 chicken broth. I didn't think I'd really like it (I consider myself a bit of a gourmet!), but it was amazing. Something about cooking the beans and potatoes together. Also -- I added about 2 T. of butter at the end, made a great 'broth' to dip the potatoes in. Thanks for posting this.
In pot cover green beans with water and boil till tender with potatoes and bacon (or ham hock); drain.
Add your favorite seasoning (I like butter, salt, and pepper).
Remember ham hocks take a little longer than green beans, so if you use a ham hock, boil it first till tender then add the rest and cook. I personally never use ham hock due to fat content--I usually just use the bacon strips. I only listed it here as it was in the old south recipe.