Old Hanoi Sweet Potato and Ginger Pudding - Chè Khoai Lan
Pneuma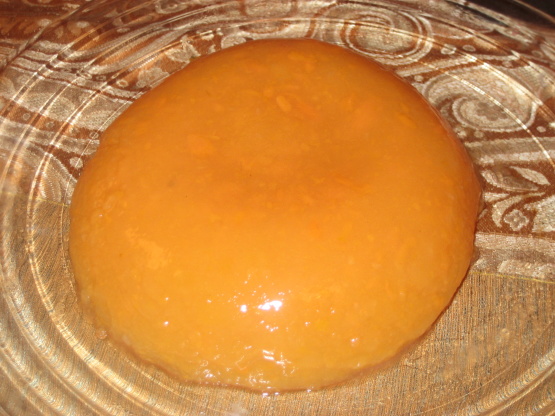 This Vietnamese dessert is sweet, warming and a bit gooey ! Its very nice and simple, flavorful too. Got this recipe when I went on a cooking course in Hanoi and this was the dessert of the four dishes I made.

After reading the other review, I cut the sugar in half. It was perfect! Not having arrowrot, I used cornstarch. I should have known to dissolve it in a bit of cold water first, lol. Everybody liked this!! I minced the ginger. There were "little sparkly bites" all through it as dh said. I wonder if the recipe says to add sliced ginger so it can be removed later? Even THE PICKY ONE liked this. With just 1/2c sugar! And I wish it had gotten smoother. Made for the Chinese/Vietnamese New Year Tag.
Bring the water to the boil, and put in the sweet potato.
When the water returns to the boil, add the ginger, and continue cooking until the potato is tender and cooked through.
Add sugar and a little arrow starch, and allow it to dissolve completely. Then remove from the heat. Serve hot.
P.S. If you're going to Hanoi, I really recommend this course ! http://www.hanoi-cooking.com/tip.html.