Old-Fashioned Tapioca With Lemon Sauce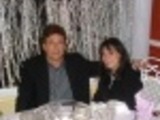 One of my all-time favorites, this is one is easy on the diet. You can top this homey dessert with green grapes and orange slices for a pretty presentation. You can also use the lemon sauce over angel food cake or your favorite frozen yogurt.
Directions
Whisk milk, sugar, tapioca, and lemon peel in heavy medium saucepan to blend. Let stand 5 minutes. Stir over medium heat until mixture thickens and boils, about 5 minutes. Remove from heat. Stir in vanilla. Cover and chill until cold, at least 4 hours. (Can be prepared 1 day ahead. Keep refrigerated.
To make sauce, whisk sugar and cornstarch in small saucepan to blend. Add 3/4 cup water. Whisk over medium-high heat until mixture thickens and boils, about 2 minutes. Stir in lemon juice, lemon slices and grated peel. Cool. (Can be prepared 1 day ahead. Cover and chill. Bring to room temperature before serving.).
To serve, spoon pudding into small bowls. Spoon Lemon Sauce over and serve.
Reviews
Most Helpful
I loved this and served it with lemon and lime rind grated over the top so minus the sauce. I used skinny milk and light brown sugar. Gosh it was yummy !! made for ZWT 7.
I love tapioca and this one is very different and so good. I used Splenda instead of sugar even in the sauce. I used skim milk. I had a very good result. Me and my son loved this. Thanks Jackie. Made for Potluck tag.
Delicious! We loved this lightly lemon flavored tapioca with its tangy lemon sauce. The fact that it is lower in fat made it OK (at least in my mind) to have two servings. Yummy! I made it as written, adding 2 drops yellow food coloring to the sauce for color. Thank you for sharing this wonderful recipe...it is definitely a keeper. *Made for Fall 2008 My 3 Chefs*