Old-Fashioned Soft Sugar Cookies
Prep 1 hr 15 mins
Cook 7 mins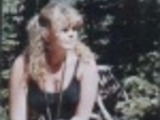 Cookies like grandma use to make. Easy soft and chewy drop cookies with old fashioned taste. Prep time is also chill time.
Directions
Pre-heat oven to 400 degrees.
Cream together shortening, sugar and brown sugar.
Mix in egg.
Mix in buttermilk and vanilla.
Combine the dry ingredients.
Stir dry ingredients into the creamed mixture.
Chill dough for 1 hour.
Drop mixture by rounded teaspoons 2" apart on a lightly greased cookie sheet.
Combine topping ingredients and sprinkle on top of cookie dough.
Bake at 400 degrees for 7 to 9 minutes or until set.
Reviews
Most Helpful
These soft sugar cookies are not overly sweet and they are very addictive. My husband said they were the best I ever made. I doubled the batch and found them easy, delightful, gratifying and pleasing to elderly people with false teeth! I will definitely make them again. Thank you for sharing.
These were good cookies, although nothing like the traditional sugar cookie. These chewy cookies are more like a snickerdoodle cookie, which is similar to a sugar cookie. If you are looking for a sugar cookie, I would find another recipe. But if you are looking for a yummy chewy cookie, with a cinnamon sugar topping, you found yourself the right recipe.
I'm sorry, but this was too terrible to even give one star. We didn't eat these. The dough was extremely liquidy. There was some solid dough and some liquid. After letting it chill, I decided to drain out the liquid and kept my hopes high for a successful batch. I dropped them by the teaspoonful and topped them as directed. When they were taken out of the oven, they had melted onto one pool on the right side of the cookie sheet. The grease had completely separated, and after only seven minutes it was beginning to burn.