Old Fashioned Rice Pudding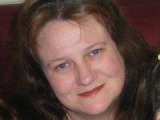 I used to love it when my mother made this pudding. Unfortunately I would have to fight my dad for a bowl because as soon as he saw it he would eat the whole thing. A real yummy treat for your family.
Directions
Place all ingredients (except for nutmeg) into a large saucepan and place on stove.
Cook on low to medium heat for around 2 hours stirring every 10 - 15 minutes.
After 2 hours, take off of heat and let cool.
Place into a large dish.
Sprinkle nutmeg over the top and chill in fridge for about 3 hours.
I know this might seem a long time but it isn't that hard to do and is great as a recipe you can do in advance.
Reviews
Most Helpful
This is a nice comfort food recipe - I used skim milk and arborio rice and the result was great - it does need watching though so you do need to be at home -I was worried that it might catch on the bottom of the pot but vigilence is the answer here.