Old-Fashioned Pumpkin Pie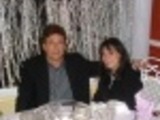 This recipe came to me almost 20 years ago from a co-worker, who passed along his wife's recipe. I have never made another pumpkin pie since! Even people who profess to dislike pumpkin pie end up enjoying this one. At the end of a holiday meal, I never have so much as one piece left. To make it a little more fancy, you can serve this with my Honey-Ginger Cream.
Directions
Preheat oven to 425 degrees.
Beat eggs slightly; beat in remaining ingredients.
Pour into pie shell. Bake 15 minutes.
Reduce oven temperature to 350 degrees. Bake 45 minutes loner or until a knife inserted between the center and edges comes out clean. Cool.
Reviews
Most Helpful
Excellent outcome! One of the best pumpkin pies I've ever made WITHOUT using prepared p-king filling.....I had roasted several pie pumpkins and used that for this recipe. Turned out beautifully--the color was perfect and the smooth filling was just so creamy on the mouth! Mmmmm!

Don't know if the raves are for the pie or the honey ginger cream, but by far this is the best recipe ever. Everyone, even people who are not pumpkin pie lovers, goes back for seconds. JackieOhNo, you should be JackieOhYes. thank you thank you!
Terrific! I used homemade pumpkin puree and it turned out beautifully. I did cook it about 5 minutes extra.