Old Fashioned Peanut Butter Chocolate Chip Cookies
MsSally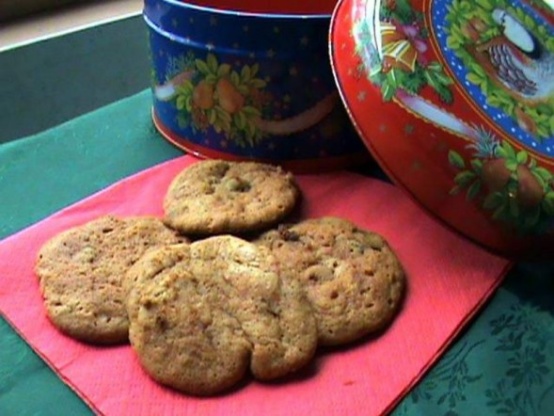 This is a Splenda recipe and one of my favorite low-calorie cookies. They are very tasty. The only change I made, was added walnuts. each cookie 108 calories.

These cookies are awsome. I messed up not paying attention and cooked my first batch at 350 which of course, did not work. But not to worry I took the uncooked dough and made my own cookie dough ice cream. YUMMY! Now for the cookies, these baked up fantastic. I used regular sugar and subbed applesauce for 1/2 of the butter, and omitted the walnuts. Awsome.
PREHEAT oven to 375°F.
COMBINE flour and baking soda in small bowl. Set aside.
BEAT butter, peanut butter, SPLENDA Sugar Blend for Baking, SPLENDA Brown Sugar Blend and vanilla extract in large bowl until creamy.
Beat in egg. Gradually beat in flour mixture. Stir in morsels and walnuts.
DROP dough by rounded tablespoon onto ungreased baking sheets. Press down slightly with bottom of glass dipped in SPLENDA Sugar Blend for Baking.
BAKE for 8 to 10 minutes or until edges are set but centers are still soft. Cool on baking sheets for 4 minutes. Remove to wire racks to cool completely.