ChefLee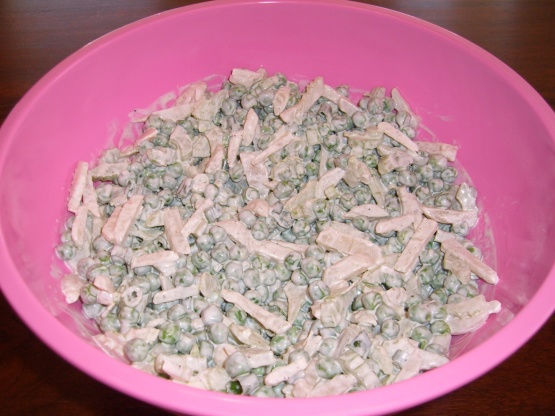 Another one from my mom. I associate this with springtime but it is good year round. From Gooseberry Patch's Hometown Favorites Cookbook.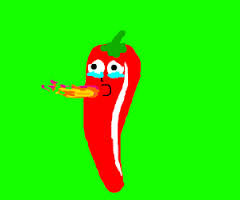 Mmmm Mmmm Mmmm Mmmm!!! I had to take my photo before I ate this whole bowl!! I LOVE this salad! I used a 16 oz package of peas because that's all I could find and it worked with the recipe. I used 1/4 tsp pepper and 1/4 tsp Lawry's Seasoned Salt. Thank you, Thank you for this recipe!!!!!
In a mixing bowl, add the first 4 ingredients; stir to combine.
In a smaller bowl, add the mayonnaise and sour cream; stir to blend.
Spoon the mayo mixture over the pea mixture; gently stir to coat.
Season to taste with salt and pepper.
This tastes better to me chilled so I let it refrigerate 4-6 hours before serving.