Old Fashioned Molasses Cookies
Saturn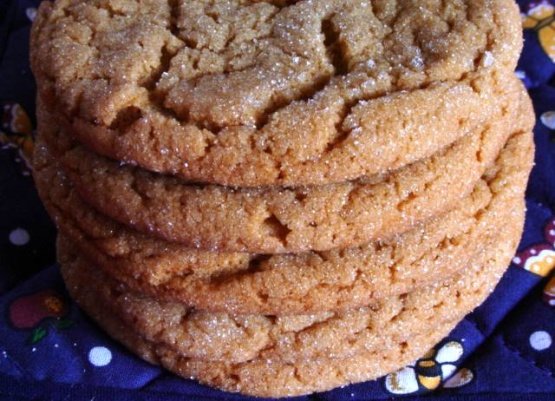 These are basically a soft ginger snap. I made them for my 8 year olds class and they were fighting over the extras. I also made them for a very sweet older friend who said she hadn't tasted these since her mother made them when she was little, They make a ton and stay fresh for quite awhile. This works perfectly for Christmas or large amounts of company!

Love 'em! I halved the recipe but should have made the whole thing because they were gone in a flash!
Cream margarine and sugar, add eggs and molasses.
Finally add dry ingredients.
Roll in balls size of fifty cent piece.
Roll in sugar--do not flatten!
bake on greased cookie sheet and bake at 350° for 10-12 minutes.