Old Fashioned Kettle Corn
SharonChen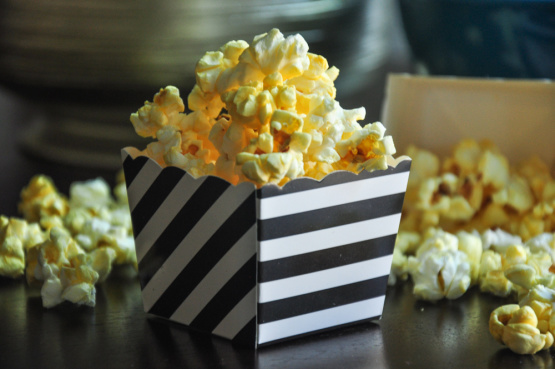 Take a trip back in time to the county fair with a bowl of this kettle corn, your family may never want plain popcorn again!

I made this recipe for a second time. This time I popped half the popcorn with half the sugar, salt and oil at a time. I waited for the first few curnals to pop before adding the sugar and salt mixture. I used a stove top popper and stirred it all the time. Before doing the second batch, I washed the popper out so as to get all the sticky sugar out of it prior to doing the second batch. This way, I didn't get any burnt corn and all the popcorn popped. There was also room at the top so the popcorn wasn't stuffed to the lid. It is an excellent recipe and I will do it the same way next time so I don't get any burnt corn.
1⁄2 cup unpopped popcorn
1⁄4 cup white sugar
1⁄4 cup vegetable oil
1⁄4 teaspoon seasoning salt (or use white salt) (optional)
Place the oil in the bottom of a large pot.
Add in the unpopped popcorn kernels with the sugar and salt.
Over a medium heat begin to pop the popcorn, constantly shaking the pot to ensure that the popcorn kernels and oil do not burn.
Once the popping has slowed down remove the pot from the heat.