kkkohl13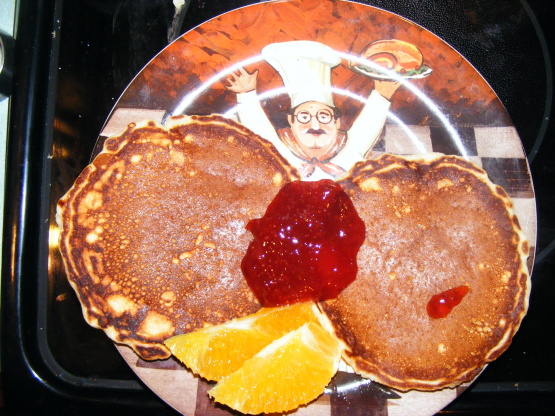 Been using this recipe for many years. It came from one of McCalls oldest cookbooks. ALWAYS use real maple syrup.

SOOOOO good! I've always made 'em and grew up eating them from the Krusteez mix. These are fantastic and everyone loved 'em!!!!
Preheat griddle so that a drop of water beads when dropped on it.
Combine dry ingredients.
Combine wet ingredients and beat well. (Do this quickly as the butter will tend to set up when it hits the cold milk).
Add wet ingredients to dry ingredients.
Mix but not too much. Batter will be slightly lumpy.
Drop a couple tablespoons for each pancake onto hot griddle and cook until bubbles appear in batter and bottom is golden brown.
Serve with real butter and real maple syrup.