Old Fashioned Devil's Food Cake (Cake Mix Doctor)
Prep 10 mins
Cook 30 mins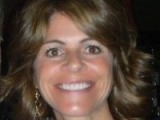 This cake is delicious but truly it is "the icing on the cake" that makes it. Use the "Perfect Chocolate Frosting" and this cake will be perfect. Both the cake and icing recipes are from the Cake Mix Doctor cookbook.
1 (18 1/4 ounce) package devil's food cake mix or 1 (18 1/4 ounce) package devil's food cake mix with pudding
2 tablespoons unsweetened cocoa powder
1 1⁄3 cups buttermilk
1⁄2 cup vegetable oil
3 large eggs
1 teaspoon pure vanilla extract
Directions
Place rack in center of oven and preheat oven to 350°F; grease two 9-inch round cake pans.
Place the cake mix, cocoa, buttermilk, oil, eggs, and vanilla in a large mixing bowl. Blend with an electric mixer on low speed 1 minute. Stop the machine and scrape down sides. Increase the speed to medium and beat 2 minutes more, scraping sides if needed. The batter will look well combined. Divide the batter evenly between cake pans, smoothing with rubber spatula. Place pans side by side in oven.
Bake the cakes until they spring back when lightly pressed with your finger, 28 to 30 minutes. Remove from the oven and cool on wire racks for 10 minutes. Run a knife around the edges and invert onto rack, and again until right side up and cool another 30 minutes.
Reviews
Most Helpful
Nice cake! Very light and chocolaty, but unlike the other reviewer, did not seem extremely moist. Made with the perfect chocolate frosting which gave it the moistness I desired.

This is a great devil's food recipe. I made it without the icing-you don't really need it. My family prefers it plain. It is so moist and chocolaty! This is a keeper.