Old Fashioned Coconut Oatmeal Cookies
Derf2440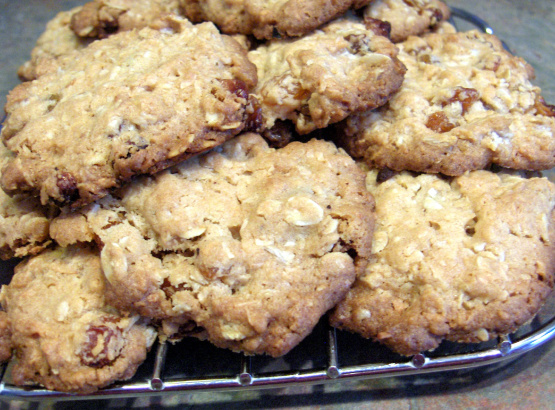 very nice flavour but I had a problem with them crumbling, they did bake up nicely but are very delicate to handle and crumble very easily. As others have said they do burn very easily and the 12 to 15 minute bake time is too much, my second batch were done in 11 minutes and were perfect but still crumbled.
Cream together butter, sugars; add egg and mix thoroughly.
Add flour, oats, wheat germ, coconut, baking powder and baking soda. Mix well.
Stir in raisins.
Drop by teaspoonfuls onto lightly greased baking sheets. Flatten slightly with floured fork.
Bake at 350° for 12-15 minutes or until golden.