Old-Fashioned Chocolate Fudge Recipe
From a website called the "Fudge Recipe Collection"; times estimated.
Directions
Grease an 8 inch square pan, or line pan with heavy-duty foil and grease foil.
In a mid-sized heavy saucepan over a low heat, melt the chocolate with the milk.
Add in the sugar, corn syrup and salt.
Stir continuously until mixture is boiling.
Reduce heat and continue to cook - without stirring - until mixture reaches 230* F on a candy thermometer. (If you don't have a candy thermometer, you will know your mixture is done when a teaspoonful of the mixture forms a soft ball when dropped into cold water.).
Remove from heat as soon as mixture has reached desired temperature.
Add in the vanilla essence and the butter, but do not stir.
Allow mixture to cool in saucepan until it reaches 110* F on your candy thermometer. (If you don't have a candy thermometer, cool mixture until it is lukewarm.).
Once mixture has reached desired temperature, beat it with a wooden spoon until the mixture begins to lose its gloss and starts to thicken (approximately 15 minutes).
Pour into pan. Allow mixture to stand until cool and hard.
Turn fudge out of the pan and onto a cutting board and cut into squares.
Most Helpful
This a very good, very smooth fudge--and a few bites are guilt-free since you really get a workout beating the cooled fudge for 15 minutes. I added a bit of espresso powder (next time I'll add more), used butter, and did my 15 minutes. It's good enough that I'm willing to do it again. LOL Thanks, HE!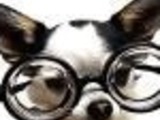 This is the old fashioned fudge recipe I've been looking for. It has the right texture, which is so important. The newer fudge recipes are easier to make but don't have the wonderful texture of the old fashioned fudge. The change I made was I cut the butter in half and added in 1/2 cup of chunky peanut butter along with the butter. It gives the chocolate fudge a great flavor. I also cooled the fudge faster by putting it in a sink filled with ice water, and I did stir in the peanut butter while it was cooling, and it didn't hurt the results at all. Great recipe.