Old Fashioned Boiled Sultana Cake
PaulaG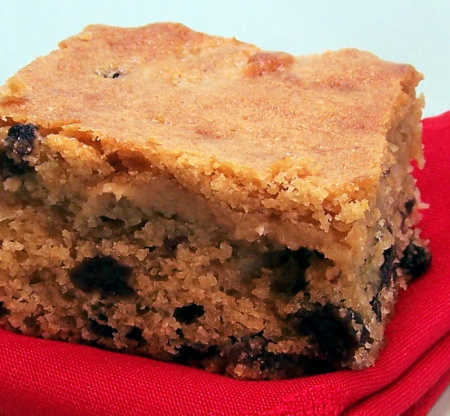 Mmmm a lovely moist cake! I've been baking this one for years, a guaranteed winner every time.

Followed recipe but changed sugar to brown/soft, added 50 grms almond meal, rind of 2 lemons, cooked at 160 fan oven for 55 mins. Think cook time on recipe wrong My recipe delicious
Place butter, sultana's, sugar and water in saucepan, bring to the boil, cover and let simmer for 3 minutes.
Allow to cool.
Add the eggs one at a time, then sifted flours and baking powder.
Mix, pour into a lined 7" x 8" (18 x 20cm) square tin.
Bake at 180 celcius or until a skewer comes out clean.