Kit_Kat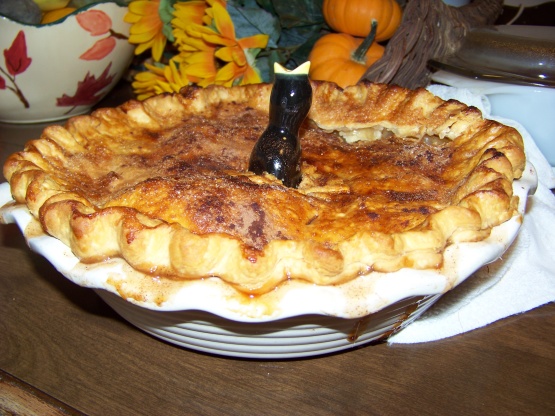 Try this and it will surely become your favorite recipe for apple pie. It's the only recipe I have used over the last 20+ years. The combination of sugars and spices is exceptional! Recipe origin unknown - seems like I have just had it forever!
Pare, core and slice apples 1/4" thick and toss with lemon juice to keep from turning dark.
Note: 20oz is a kind of apple and the best I have found for this recipe.
Blend sugars, flour and spices.
Toss sugar mixture together with apples and mix.
Pile apples into unbaked pie shell and dot with butter; Add top crust and score top to allow steam to escape.
Bake at 425 degrees for 15 minutes, then 350 degrees for 45 minutes.