Old Fashioned Apple Crisp
Pixie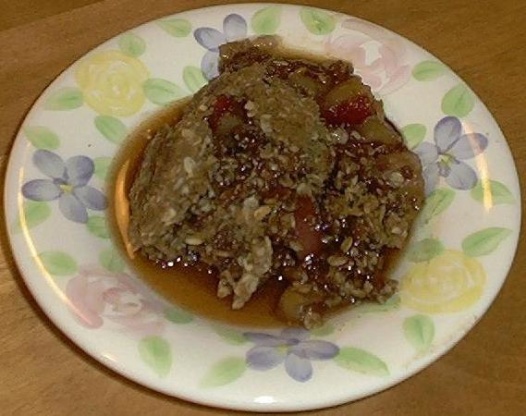 This is my mother's recipe and one of my favorites. It's a classic dessert topped with vanilla ice cream. It goes down way too easy!

This was delicious - a great way to use up some apples on their last leg! I didn't have allspice lying around (it's hard to find in Germany), so I substituted 1/4 teaspoon of ginger and 1/4 teaspoon of cloves. It was great. Thanks for the recipe!
Preheat oven to 375.
Grease 8x8 baking pan with nonstick cooking spray. Evenly distribute apples on bottome of pan.
In a bowl, combine sugar, flour, oats, cinnamon, and allspice; cut in butter until crumbly.
Sprinkle mixture over apples and bake at 375 for 30-35 minutes or until apples are tender.
Serve warm topped with vanilla ice cream.