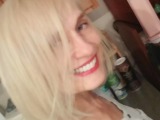 This is based on a recipe from Jenny Ridgwell's book, The Book of Cocktails.
Make and share this Old Fashioned recipe from Food.com.
Ingredients
Nutrition
2

dashes Angostura bitters

1

teaspoon superfine sugar (original recipe calls for 1 cube)
ice cube

1

ounce rye whiskey or 1 ounce bourbon whiskey

1

slice lemon peel

1

maraschino cherry (I also add 2 teaspoons of the juice)
Directions
In old-fashioned tumbler, muddle bitters with sugar until sugar is dissolved.
Add ice cubes and rye or bourbon.
Extract zest by twisting lemon peel over drink, then drop it in and garnish with cherry.